Front-end web consultant and coach
I help B2B SaaS product teams build profitable and sustainable web applications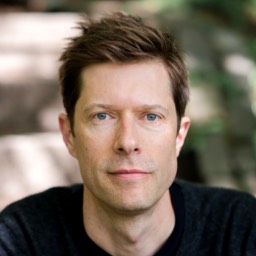 Hi, I'm Jim Newbery. I can help if you are...
a SaaS product company with a B2B focus
growing quickly and struggling to drive your product forward
uncertain how to deliver on your product vision
worried about increasing churn
faced with a pile of front-end tech debt
interested in working with a specialist with over 20 years experience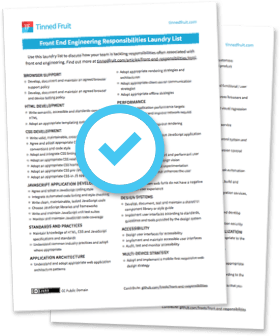 Join my daily mailing list
I write about front-end engineering leadership every weekday.
Sign up now and get my Front-End Engineering Responsibilities Laundry List PDF for free.
You'll get regular emails about front-end development. Unsubscribe at any time.
---
What people are saying...

How much do you value first-class expertise in modern front-end development? Jim has that rare combination of technical knowledge and brilliant people skills. I can't recommend him highly enough!
Olly Headey, Chief Technical Officer and Co-Founder, FreeAgent
---
FreeAgent needed a shared vision for web app development
After becoming a public company in 2016, FreeAgent had ambitious growth and expansion plans for their accounting SaaS product. To grow the team efficiently, they needed a shared approach for developing web applications across multiple product teams.
I worked with the management team, software engineers, product managers and designers to develop a comprehensive front-end development approach, which is now being rolled out across the organisation.
---
Would you like my help?
Let's do it! I offer my most popular coaching and strategic consultancy services as guaranteed, low-risk, fixed price packages so you know exactly what you'll be getting.
Starting at £225 for a strategy call. View all packages
---
Why Jim?
I have over 20 years of web development experience for SaaS startups, consumer giants and government departments.
As the Director of Front-End Engineering at FanDuel, I helped grow the company to a valuation of over USD$1 billion.
I shaped cross-platform and technical web strategy to transform FanDuel from MVP into a slick multi-channel entertainment experience.
I have hired, grown, led and coached many web product teams over the years.
I'm familiar with the challenges experienced by growing SaaS companies. I can help your company as you tread this path.