Front-end web consultant and coach
I help B2B SaaS product teams build profitable and sustainable web applications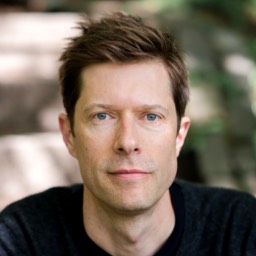 Hi, I'm Jim Newbery. I can help if you are...
a SaaS product company with a B2B focus
growing quickly and struggling to drive your product forward
uncertain how to deliver on your product vision
worried about increasing churn
faced with a pile of front-end tech debt
interested in working with a specialist with over 20 years experience
Free 30 minute problem-solving call
Are you a technology or product leader? Does your product UI need some attention? Trying to improve your team's ability to deliver a great user experience?
With 30 minutes spent tackling your biggest front-end product challenge together, I'll help you identify at least three things you can do to get you moving forward.
Enter your email below and I'll reply with instructions for booking your free call.
You'll get regular emails about front-end product development practices. Unsubscribe at any time.
---
What people are saying...

How much do you value first-class expertise in modern front-end development? Jim has that rare combination of technical knowledge and brilliant people skills. I can't recommend him highly enough!
Olly Headey, Chief Technical Officer and Co-Founder, FreeAgent
---
FreeAgent needed a shared vision for web app development
After becoming a public company in 2016, FreeAgent had ambitious growth and expansion plans for their accounting SaaS product. To grow the team efficiently, they needed a shared approach for developing web applications across multiple product teams.
I worked with the management team, software engineers, product managers and designers to develop a comprehensive front-end development approach, which is now being rolled out across the organisation.
---
Would you like my help?
Let's do it! I offer my most popular coaching and strategic consultancy services as guaranteed, low-risk, fixed price packages so you know exactly what you'll be getting.
Get started with a free problem solving chat. View all packages
---
Why Jim?
I have over 20 years of web development experience for SaaS startups, consumer giants and government departments.
As the Director of Front-End Engineering at FanDuel, I helped grow the company to a valuation of over USD$1 billion.
I shaped cross-platform and technical web strategy to transform FanDuel from MVP into a slick multi-channel entertainment experience.
I have hired, grown, led and coached many web product teams over the years.
I'm familiar with the challenges experienced by growing SaaS companies. I can help your company as you tread this path.